The following personalities took some time to give a testimonial about École de gardien de but Stéphane Waite and his experience in training young or professional goaltenders.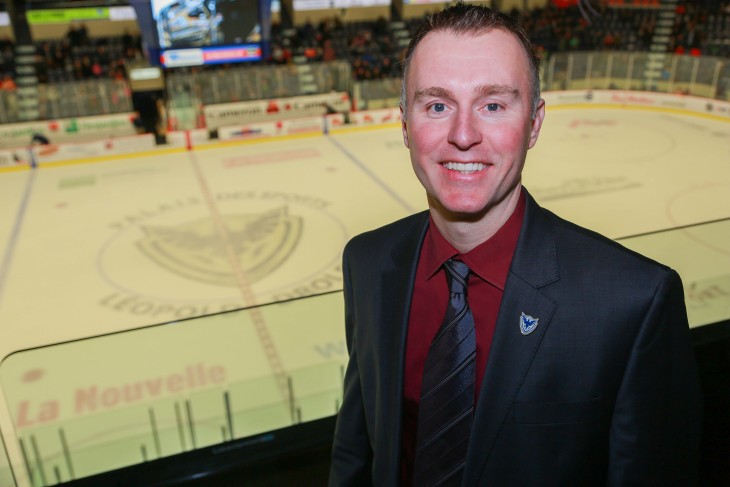 "Hockey is a passion for Stéphane and he became one of the best coaches for goaltenders in the business. His approach and his way to simplify the teaching of this position make him a coach who leads the guards to maximize their effectiveness by bringing them simple and concrete benchmarks." - Jocelyn Thibault, former NHL goaltender and General Manager of the Sherbrooke Phoenix (QMJHL)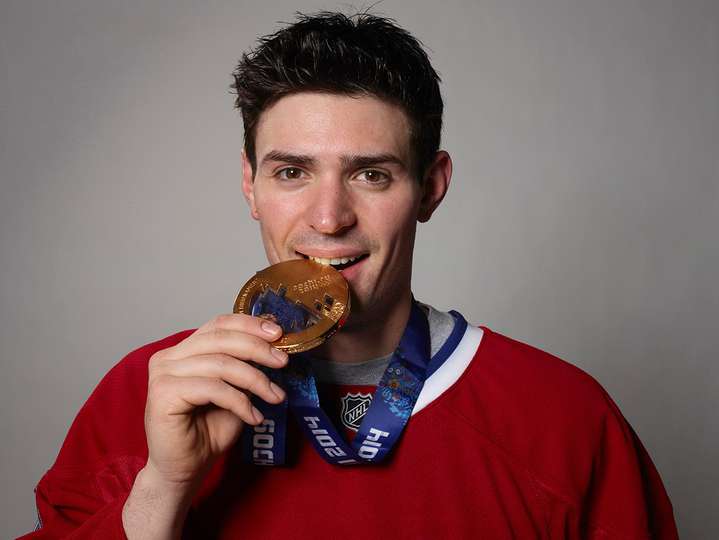 "Stéphane's a very knowledgeable person. As our goaltending coach, he has taught me a lot since day one and I continue to learn from him on a daily basis. As far as I am concerned he comes highly recommended." - Carey Price, goaltender with the Montreal Canadiens and 2016 World Cup Champion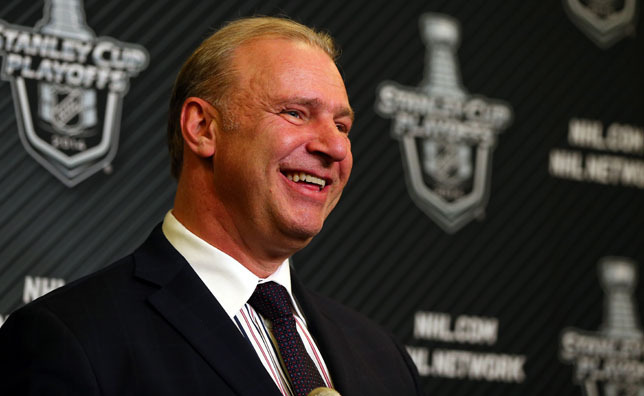 "Stéphane plays a pivotal role for our organization, working closely with our goaltenders. He is very professional, always well prepared, and creates excellent personal relationship with our netminders. Stéphane isn't looking to change the style of the goaltenders he works with, but instead focuses on their strengths. We have a prime example of that in Montreal, in Carey Price." - Michel Therrien, Head Coach of the Montreal Canadiens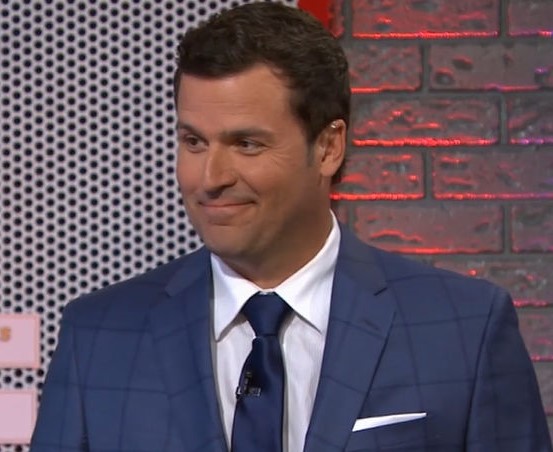 "One of his great qualities is that he knows how to recognize the situations or the need of a goalie very quickly as much technically as mentally and especially to make the necessary changes and that always in a personalized way, which is remarkable." - Patrick Lalime, ex-NHL goaltender and current analyst for TVA Sports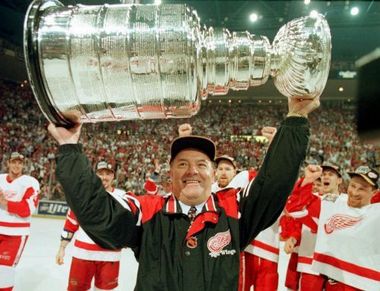 "Stéphane Waite has a lot to do with Carey Price performances. He is a methodical coach, a coach who can adapt quickly to the character of his goalies. He will not change his goaltenders style, not at all, but he knows how to raise his goaltenders confidence level." - Scotty Bowman, former NHL Head Coach for several teams + member of the Hockey Hall Of Fame (Journal de Montréal, December 7th, 2013)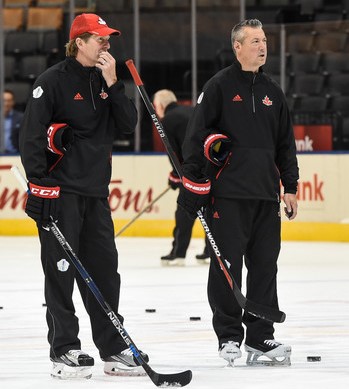 "I can't believe we've been at all these events (tournaments, Olympic Games or World Cup) and we never had a goalie coach before. What's great about that is you have a guy talking to them every day, talking about situation. It's way easier for a goalie coach to have him ready. And they're franchise goalies. Out of respect for the player, it's good and positive to have a goalie coach." - Mike Babcock, Toronto Maple Leafs and Team Canada 2016 Head Coach (World Cup of Hockey Champions)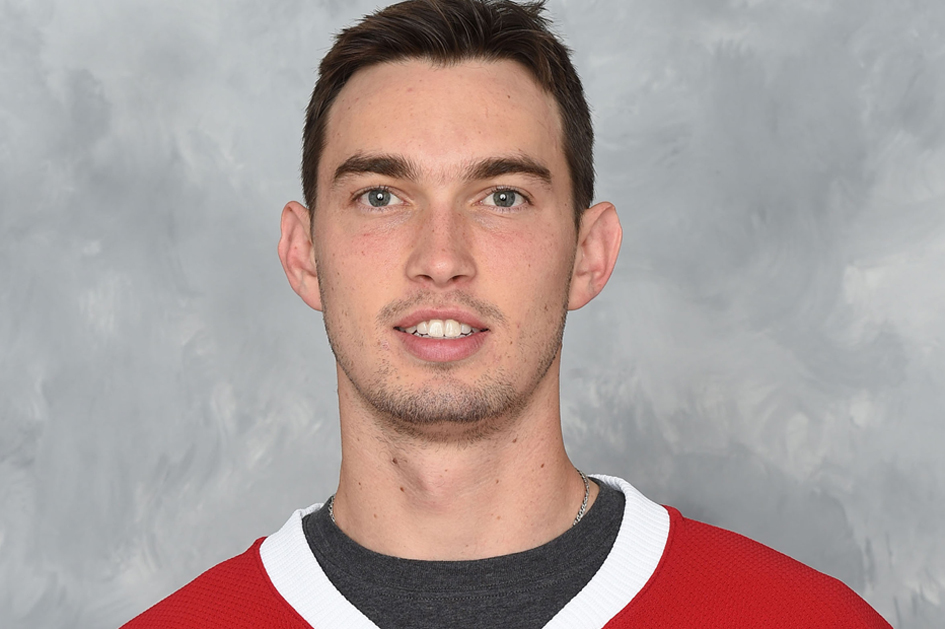 "I have the chance to learn from Carey Price, the best goalie in the world, and one of the best goalie coach in the world!" - Charlie Lindgren, goalie to watch with the Montreal Canadiens organization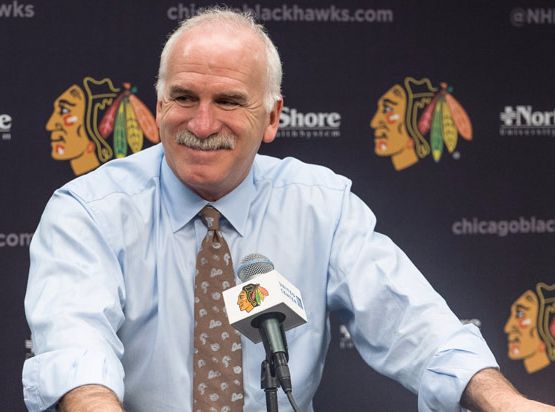 "Stéphane's awareness to the technical details that go into goaltending are what makes him so good at what he does. He has won championships and the reason is that he does well with the intangibles. The ups and downs, the mental side, the preparation needed for position - all very important things for goaltenders and his knowledge of those things make him successful. He has a great willingness to teach and has a great rapport with his goaltenders." - Joel Quenneville, Head Coach with the Chicago Blackhawks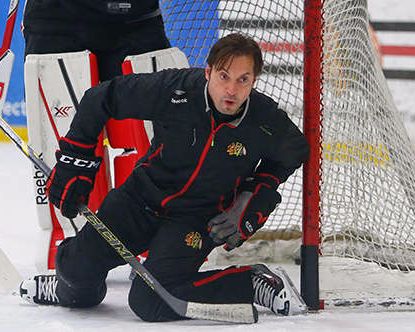 "Stéphane has been a goaltending coach for over 30 years. His constant search of finding new ways to improve the position and attention to detail are reasons why he is considered one of the best coaches in the world. He has helped me tremendously both in my playing and coaching career." - Jimmy Waite, Stéphane's brother and Goaltending Coach of the Chicago Blackhawks
x
Term of use Shark Media & Sport
The content of this site is private and purely informative. The rights of a visitor to this site cannot, therefore, be derived from the content of this website. This website is operated by and was created by SHARK MEDIA & SPORT. The data contained within this website are the intellectual property of and are copyright-protected. The data herein cannot be copied or reproduced without the prior consent of or SHARK MEDIA & SPORT, other than in contexts requiring on-line searches. However, you may print out entire pages of this site for personal use. For further information about the use of this site, please communicate with SHARK MEDIA & SPORT.