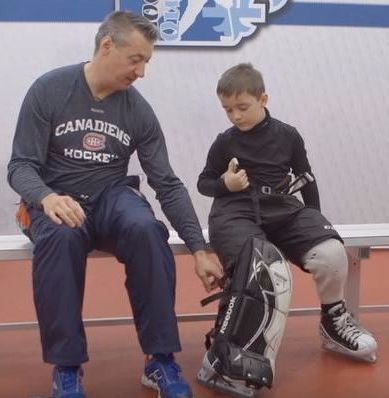 Proud founder of this school specialized for goaltenders in 1988 in Sherbrooke, Stéphane Waite did provide his knowledge to goalies in all categories.
After giving his tips to the goaltenders of the Chicago Blackhawks from 2005 to 2013, he came back a little bit closer to home as he joined the Montreal Canadiens following his second Stanley Cup championship with the Hawks.
Every summer, Stéphane Waite and his team of coaches are very proud to go on the ice and give the young generation of goaltenders their huge experience.
Present in : Terrebonne and Sherbrooke
x
Term of use Shark Media & Sport
The content of this site is private and purely informative. The rights of a visitor to this site cannot, therefore, be derived from the content of this website. This website is operated by and was created by SHARK MEDIA & SPORT. The data contained within this website are the intellectual property of and are copyright-protected. The data herein cannot be copied or reproduced without the prior consent of or SHARK MEDIA & SPORT, other than in contexts requiring on-line searches. However, you may print out entire pages of this site for personal use. For further information about the use of this site, please communicate with SHARK MEDIA & SPORT.